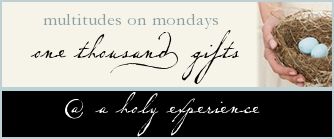 Gifts I am thankful for today:
~Irene finally gets to start taking violin lessons, after three years of asking!
~I'm thankful for Abby...so glad to have you in our family! I know we can't be the easiest to live with but I am so happy that you're with us!
~ God's timing is always perfect. He knows what we need all the time, always before we do. He is in control of who the pastor of our church is, and He is in control of where I live, and He is in control of how many breaths I take in my lifetime...I am so glad that He knows all of these things and that I can trust in Him!
~cheap peanut butter at Publix this week....Abbie goes through some pb & j 's!!
~a warm cuddly bed to get into at night